Depression may occur at any time of the year, but the stress and anxiety of the holiday season—especially during the months of November and December (and, to a lesser extent, just before Valentine's Day)—may cause even those who are usually content to experience loneliness and a lack of fulfillment.
Part of the problem, according to Adam K. Anderson, Ph.D., an associate professor of psychology at the University of Toronto, is the bombardment of media during the holidays showing images of smiling families and friends.
"[People] may start to question the quality of their own relationships," he says.
According to one 1999 Canadian study of patients treated by emergency psychiatric services during the Christmas season, the most common stressors were feelings of loneliness and "being without a family."
Facts & Statistics: The Truth About the Holiday Suicide Myth
The myth has been repeated so many times, most people consider it common knowledge: more people commit suicide between Thanksgiving and Christmas than at any other time of the year. Although it sounds reasonable, it simply isn't true.
Contrary to popular belief, December actually has the fewest suicide attempts of any month of the year. The facts, while seemingly encouraging, may be more complicated, however.
While it's true that suicide attempts tend to drop off just before and during the holidays, there is a significant uptick in suicide rates following Christmas—a 40 percent uptick, according to one large Danish study. Christmas itself seems to have a protective effect with regard to certain types of psychopathology, say researchers, but there is a significant rebound effect immediately following the holiday.
Although fewer people utilize emergency services or attempt suicide during December, there is an increase in certain other kinds of psychopathology, including mood disorders such as dysphoria and substance abuse.
Social Isolation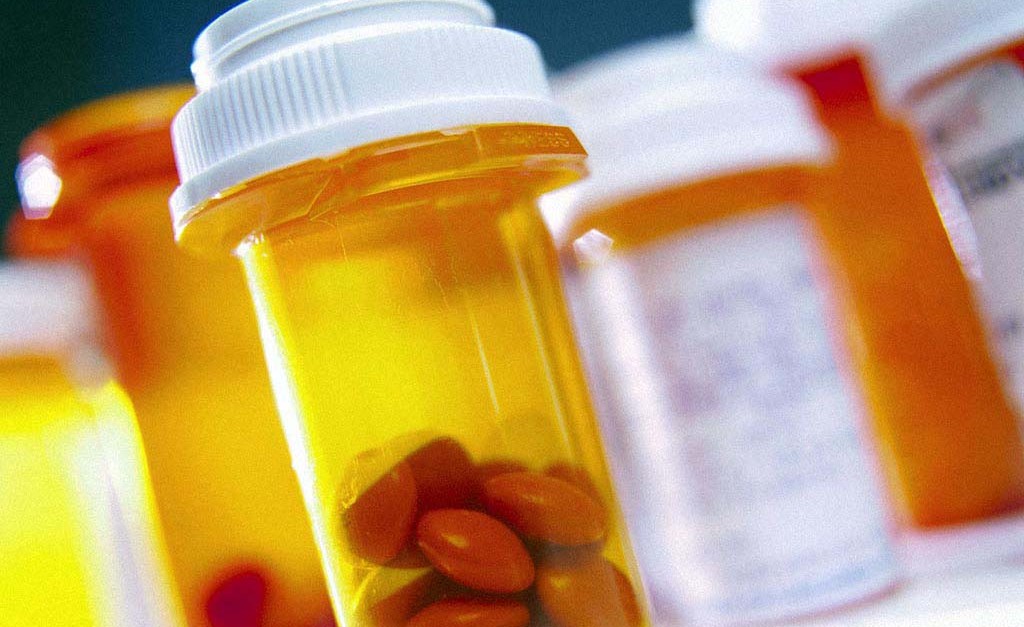 by Pete Earley


"Why won't you just take your medication? I take pills for my cholesterol every night and its no big deal?"

"Every psychiatrist we've seen has said you have a mental illness. Why won't you accept it? Why would the doctors tell you that you're sick, if it weren't true?"

"Let's look at when you were doing well and when you got into trouble. What was the difference? Medication. It was the difference. When you were on your meds, you were fine. And when you weren't, you got into trouble. Can't you see that?"

These quotes may sound familiar to you if you are a parent and have a a son or daughter with a severe mental illness. I've said everyone of them to my son, Mike.


It often is frustrating for us – parents — to understand why our children will not take anti-psychotic medication or take it only until they get better and then stop. The remedy seems so clear-cut to us, so simple - and watching them experience the mania, depression, and delusions that happen when they become psychotic is heartbreaking and horrific.

Early on, I tried every trick out there to get Mike to take his pills. Those of you who have read my book know that during one of his first breakdowns, I crushed his pills and mixed them into his breakfast cereal only to be caught by him. I snuck into his room and counted his pills too one day and when I discovered that he had stopped taking them, I followed the advice of a therapist who had told me that I needed to practice "tough love." I told Mike that if he didn't take his medication, he had to move out of my house. He did – that very same day.

Another time, I offered to pay him to take his medication — a $1 per pill.


Xavier Amador
It was my friend, Xavier Amador, author of the book, "I'm Not Sick, I Don't Need Help" who finally convinced me to back off. "I can promise you, Pete," he said, "your son knows exactly how you feel about medication. You don't need to ever mention it to him again."

And since that day, I haven't. Not a word.

So why do persons with mental illnesses refuse to take their medication or stop taking them as soon as they become stable?

I am asked that question more than any other after I give a speech.

Let's skip the obvious reasons –that some anti-psychotic medications can dull a person, make them feel physically lousy, kill their sex drive, cause them to gain weight or send them to bed exhausted even though they are already sleeping for 16 hours a day. Let's ignore the fact that no one really knows the long term health impact that medication can cause on a person's body.

Instead, let's dig deeper.

One day, I asked Mike to explain to me in writing why he had struggled so much when it came to taking his medication.
The Ebola Drug Pipeline
The World Health Organization has said that it is ethical to use unproven drugs in the current epidemic. In the United States, the Food and Drug Administration has granted expanded access to several experimental drugs for use on Ebola patients. The drugs prevent replication of Ebola virus and the vaccines work by triggering an immune response. The drugs and vaccines listed here are in clinical trials and have received support for further development, according to the Centers for Disease Control and Prevention.
Ketamine Restores Ability to Experience Pleasure in Depressed Patients Within Minutes
Member Testimonials
hugs.gif Lookingup, Burgy, Sheepwoman, Spiralingmind, bigblackdog, daisychain, moonlightress, Trace82, Nickylynn, Webkangaroo hugs.gif I don't know what I would do without you guys and all of your wonderful support. All of you have been absolutely amazing, and I can't thank you enough. hearts.gif
(nealy)
Details

Category: About Bipolar

Misdiagnosed By Professionals And Unrecognized By Loved Ones

Bipolar disorder, also known as manic depressive disorder or manic depression, is a psychiatric disorder that causes extreme shifts in mood, energy, activity levels, and the ability to carry out everyday tasks. It is a serious mental illness requiring specialized treatment, but the problem, according to Kimberly Dennis, M.D., medical director at

Timberline Knolls Residential Treatment Center

, is that bipolar disorder often gets misdiagnosed by professionals and is unrecognized by loved ones.

"Bipolar disorder commonly co-occurs with other illnesses and addictions, making it hard to diagnose without a thorough diagnostic workup that includes looking at substance/drug abuse and use, and an evaluation for possible early life trauma both of which can produce symptoms that look like bipolar disorder," said Dr. Dennis. "Many times, residents come to Timberline Knolls with a diagnosis of bipolar disorder, but once evaluated are properly diagnosed with a drug abuse problem, which looks similar to bipolar disorder when an individual is going through stages of intoxication and withdrawal. Additionally, the diagnosis of bipolar disorder can be missed by professionals who think the patient is just suffering from substance abuse or dependence."

Not only do professionals miss the diagnosis, but loved ones and family members many times do not recognize the real problem either because they do not know what bipolar disorder is, or because they are focused on something else, such as a co-occurring drug abuse problem.

Signs of bipolar disorder in its manic state include:

-- extended periods of feeling overly happy or outgoing

-- extremely irritable mood, agitation, or jumpiness

-- being easily distracted

-- little to no sleep for several days in a row without feeling tired

-- having an unrealistic belief in one's abilities

-- behaving impulsively

-- suicide attempts

Signs of bipolar disorder in its depressive state include:

-- isolation from friends and family

-- loss of interest in activities once enjoyed

-- feeling tired or slowed down

-- having problems concentrating, remembering, and making decisions

-- abuse of alcohol and drugs, especially cocaine

-- dependence on sleeping pills

A correct diagnosis of bipolar disorder, and ensuring the appropriate treatment is offered, is critical for those who face and treat bipolar disorder and co-occurring disorders. People with this illness can achieve long-term physical, emotional and spiritual recovery. Dr. Dennis encourages everyone to remember this is a disease, and the individual did not choose to have the disease. Sufferers can choose to get treatment and recover. Help is available and manageability is possible when someone is connected to the right support system and specialized treatment is sought.

Source:

Timberline Knolls Residential Treatment Center